一爿小店
7月9日這天,我們在尖沙咀 K11 select 開設了 pop-up store,取名為「爿」(讀音:辦)。
一塊木頭從中砍開,就分成了左半的「爿」與右半的「片」,是中國方塊文字獨有的美,也回應了吉光片羽四字的均稱感。爿指整體中的部分,它是吉光片羽的一部分,還是一爿小店,繼續著衣服雜貨參半的構成。
位置:尖沙咀河內道十八號 K11 一樓 K11 Select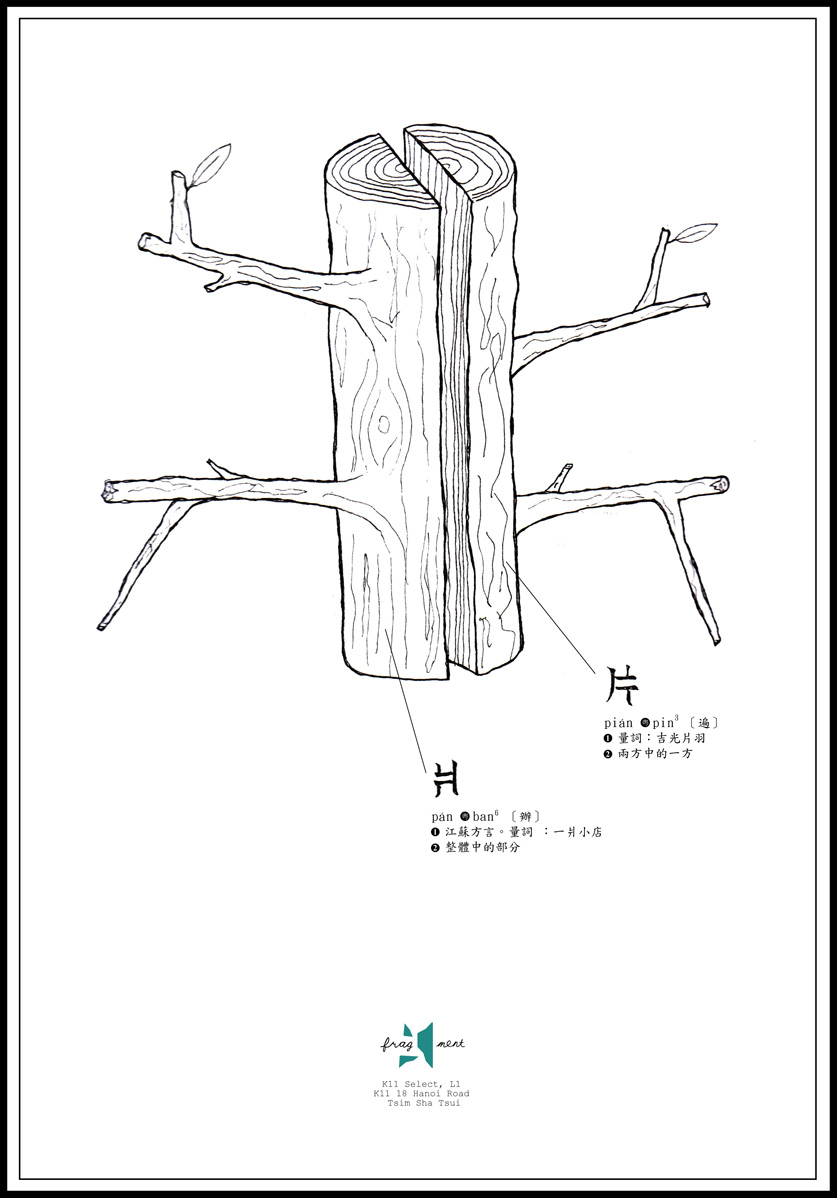 We use "爿" as the name of our new pop-up shop in K11 Select. When you chop a piece of wood ("木") into half, the left one becomes "爿", and the right one becomes "片". This shows the symmetric beauty of Chinese character, yet the word "爿" also implies it's a fragment, a fragment of our "Final Fragments", which is still a small shop where you can find our precious clothes and Zakka.
Location: K11 Select, L1 K11, 18 Hanoi Road Tsim Sha Tsui
Tags: K11, K11 Select, pop-up store, 小店, 尖沙咀, 河內道
This entry was posted on Monday, July 16th, 2012 at 14:14 and is filed under General. You can follow any responses to this entry through the RSS 2.0 feed. You can leave a response, or trackback from your own site.
Leave a Reply